Renewable Fuels Nebraska Associate Members List
American Coalition for Ethanol
Meet a Member Monday, January 11, 2020
Kurita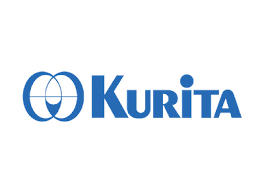 It's Meet a Member Monday, and today RFN is highlighting Kurita America. Founded in 1949, Kurita Water Industries Ltd. (Kurita) initially started as a water treatment chemical business for boiler applications. Over the last 70 years, the Kurita Group has grown into one of the world's largest suppliers of water treatment equipment, chemistries, and services. Kurita America was formed from three companies in April 2020: US Water, Fremont Industries, and Kurita.
Kurita America has been an innovator in the biofuels industry since the beginning; pioneering new and groundbreaking technology designed to help its customers remain competitive. Kurita's industry experience and thorough understanding of customer operations allows them to provide complete solutions from fermentation to product quality, and everything in between. They work to eliminate the bottlenecks in ethanol facilities that affect quality, production, and efficiency.
With a passion for social responsibility, Kurita gives back to the world community through local community sponsorships, volunteering abroad, and charitable contributions and donations.
RFN thanks Kurita America for its membership and support of the Nebraska ethanol industry!
Nebraska Public Power District
Phibro Ethanol Performance Group
Southwestern Public Power District (SWPPD)
Updated October 6, 2020